Selling most of my collection - Click on the "collection" tab.
Letzter Besuch
Vor 9 Tagen
• Beigetreten
Vor 4 Jahren
• 5,829 Hits (19,255)
Über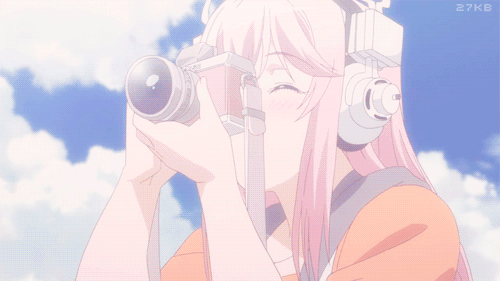 █│║▌║││█║▌██│║▌│█║▌│█║ │║▌║││█║▌██│║▌│█║▌│█║█║▌│█║
Hello!


(ノ´ヮ´)ノ*:・゚✧

I've been collecting figures since 2007, but feverishly since about 2012.
In my free time I like to paint or play video games. Otherwise I'm working, sleeping, or going to concerts with my husband MCCGARTHUR. (˶′◡‵˶)

Sometime soon I would like to take a dive into building garage kits! I studied painting formally for four years (I have a Bachelor of Fine Arts degree). I've always been crafty and it's been handy for figure repairs.
█│║▌║││█║▌██│║▌│█║▌│█║ │║▌║││█║▌██│║▌│█║▌│█║█║▌│█║
My other interests besides figure collecting:
A very long list
long list is long
Nitro+ / Nitro+ Chiral visual novels
Atlus video games
Retro game collecting
Collecting vinyl records
Reading my favorite beauty blog

Into The Gloss

Obsessing over my skincare routine
Contemporary Art
B-Movies / Grindhouse / Art House / Independent Films
PC Music / Bubblegum Pop / Vaporwave / Psychedelic Pop music
Post-rock / Math-rock / Mathcore / Shoegaze / Noise-rock / Experimental music
Almond milk chai lattes
Strawberry Kombucha
Japanese, Thai, Vietnamese, Korean, Chinese, Greek, and Italian cuisine
Succulents + Cacti
Deep Eddy's Lemon Vodka
Sparkling mineral water or flavored seltzer water
Cute stationary and office supplies
Pancakes at 4:00 AM
Watching The Eric Andre Show or Bob's Burgers
█│║▌║││█║▌██│║▌│█║▌│█║ │║▌║││█║▌██│║▌│█║▌│█║█║▌│█║
私は少し日本語を読んで書くことができます。(゚∇^d)
✧・゚: *✧・゚:* Wishlist *:・゚✧*:・゚45
Über uns
Show(s)
JJBA, Mob Psycho 100, EVA, Made in Abyss, BNHA, KLK, TTGL, Higurashi, FLCL, PMMM, Psycho Pass, Konosuba, Steins;Gate
Bücher
Nana to Kaoru, Prison School, Oyasumi Punpun, Alien Nine
Spiel(e)
Mother 2 (Earthbound), Persona (3/4/5), SMT: Nocturne, Sonicomi, Senran Kagura, Saya no Uta, Katamari, DMMD, Hylics, Hotline Miami, Silent Hill 2, Jet Set Radio, Shadow of the Colossus, ICO
MOE Punkt(e)
Pink hair, blue hair, yandere, tsundere, tattoos, androids, cute + ecchi
Musik
Death Grips, SOPHIE, Hot Sugar, Aphex Twin, Animal Collective, Björk, Arca, Boards of Canada, Kero Kero Bonito, LITE, Toe, Battles, American Football
Computer
AMD Radeon HD 6800 Series, AMD Athlon II x4 640 Processor