Aloren
«why am i suddenly willing to die and kill for madara uchiha»
Letzter Besuch
Vor 16 Minuten
• Beigetreten
Vor 7 Monaten
• 4,856 Hits (17,540)
''A genius who had everything would never understand... I just want to become myself.''
-Kabuto Yakushi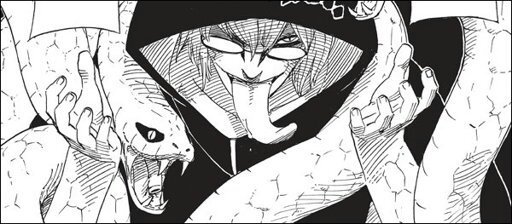 Über
❥
Hello, I'm Ren!
As you can probably tell, I really enjoy Naruto. I especially love

Kabuto

,

Madara

, and the

Akatsuki

. I'm also an avid fan of Pokemon and have a huge love for

Okido Green

(๑´ㅂ`๑)
My favourite series/origins are Naruto, Death Note, Pokemon, Dragon Ball, Vocaloid, Kuroshitsuji, Madoka Magica, Assassination Classroom, and Free!
I've been a Vocaloid fan for a while now and love them all to bits (with the exception of Meiko :p). My top Vocaloids in no particular order would be Luka, Yohio, Len, Kaito and Gakupo.


❥




Favs

Close Spoiler


Husbandos:
‖

Alois Trancy

‖

Deidara

‖

Green Okido

‖ Goku Black ‖

‖

Kabuto Yakushi

‖ Karma Akabane ‖ Kyousuke Yaguchi ‖ Len Kagamine ‖

‖ Madara Uchiha ‖ Sasori ‖ Shokudaikiri Mitsutada ‖ Yohioloid ‖

__________


Waifus:
‖ Konan ‖ Leaf ‖

Luka Megurine

‖

Matsuri Mizusawa

‖ Misa Amane ‖ Taiga Aisaka ‖ Temari ‖ Tayuya ‖
Biases
Close Spoiler
Yakushi Kabuto
Look, I'm sorry in advance if you're tired of seeing his face as he's literally all over my page, but he is just

so

special to me in so many ways. I'm gonna try to keep most of what I'm going to say for the blog that I'm planning on making for his birthday, but let me just say that he managed to grow on me in a way that no other character has before. I simply love his story of him trying to find his identity through others. I felt his pain when he struggled to find who he was and I love how he fought his way through using his intelligence and tactics to his advantage. Yes, many people hate him and I completely understand why, but Kabuto has had a great impact on me which I believe is the most important thing earning him a top spot on my most loved characters of all time.



★・・・・・・★・・・・・・★・・・・・・★





Alois Trancy




Alois has been my favourite character from the Kuroshitsuji franchise ever since I laid eyes on him. When he was first introduced, rather than being annoyed at another character taking Ciel's spotlight like most, I was intrigued by his odd behaviour. Further into the season, I was able to find out his true character and backstory which was so tragic that I felt his pain. He was so broken, and I feel like that was what drew me to him as a character, so I could understand why. I don't know what differentiated him from Ciel, but I felt like he was the most 'real' character from the entire series. He was very fleshed out and I understood his motives and why he acted like he did. At the end of the season, I was beyond happy that he was able to find happiness.



★・・・・・・★・・・・・・★・・・・・・★





Light Yagami





Everyone's favourite

or least favourite

God of the New World, Light Yagami! Before I got into Naruto, Death Note was my favourite anime for quite a long time. I was absorbed into the storyline and Light's plans into making the world a better place in his twisted way. I love

and hate

how intelligent he is and how his genius seems to never be defeated. Though I love L and the Wammy Boys, I'm Team Light, no questions there. I love his genius thought process, his bickering with L and even his overconfidence and how it led to his eventual downfall. In both the anime and the manga, his wide variety of expressions of insanity and corruption just.. made me so invested in the series and made me crave more of the amazing story. I've amassed quite a collection of Death Note items thanks to this man.



★・・・・・・★・・・・・・★・・・・・・★





Gaara




From his character design to his personality, Gaara is very intriguing. I wanted to know more about him every since his first appearance, and he quickly moved to my absolute favourite characters in both Naruto and overall. His backstory was heartbreaking, but the most amazing thing about him was his development. You wouldn't believe Part 1 Gaara was the same as the Gaara in Part 2. He has grown so much with the help of Naruto, and I'm so glad that he was finally able to find where he belonged as well as his reason for existence which he was trying so desperately to find when he was first introduced. Similar to Kabuto, he is important mainly because of his development, and what he had to overcome to get to his point of happiness and realization. We stan my edgy son <3



★・・・・・・★・・・・・・★・・・・・・★




Okido Green/Gary Oak




(putting these two together because they're based off of each other!)
Being a Pokemon fan since forever, it's only natural that one of my favourites is from there. I love Ash and Red very much, but Green and Gary have always been at the top of my list. In the games, I was continually looking forward to Green's dialogue and cutscenes and it's just great to see him and Red again in Alola. The games will always be important to me, and seeing and battling Green was always a thrill! I also loved seeing him in The Origins. It's great to have Green and Red in their own anime!

As for in the original Pokemon series, I was in love with Gary's personality and dynamic with Ash. I'm pretty sure he was my first anime crush as well haha XD I've always been a fan of his snarky and arrogant attitude, but I loved how he managed to see where he went wrong in his attitude and changed because of it <3 As for his relationship with Ash, the rival trope has always been great in my eyes, but Ash and Gary were on a whole other level. I loved seeing Ash trying to catch up with Gary at every turn, and them always caring for each other when they were in need. I live for their dynamic, its beautiful <333 His attitude was what drew me to him and of course, his drive motivates me as well. Gary was the best

and

original rival and will always be number one in my eyes!



★・・・・・・★・・・・・・★・・・・・・★



Fav Waifu Gifs
Close Spoiler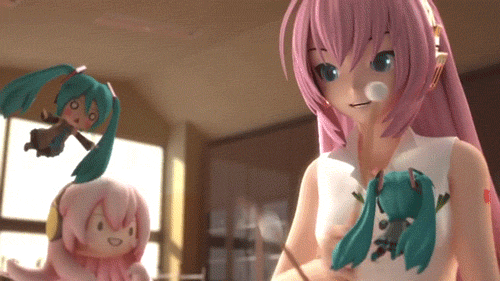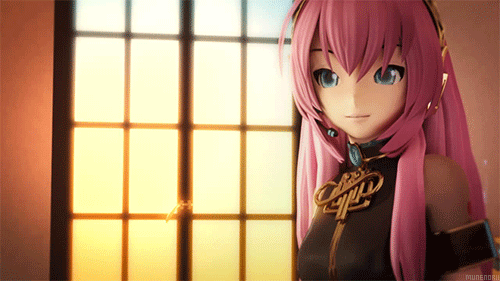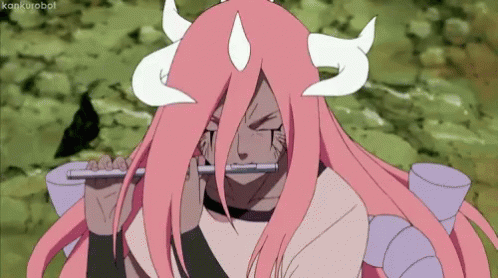 Fav Husbando Gifs
Close Spoiler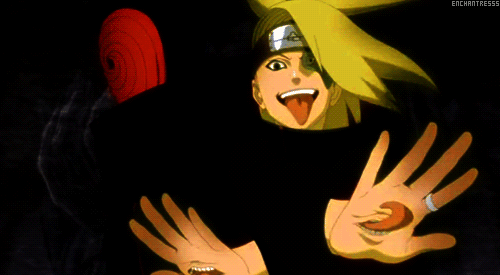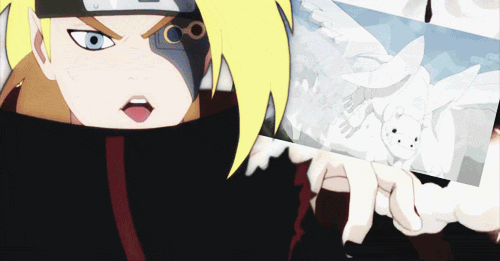 ★・・・・・・★・・・・・・
Show(s)
Favourites: Naruto, Death Note, Pokemon, Free!, Dragon Ball, Madoka Magica, Black Butler, Assassination Classroom, Black Rock Shooter
Bücher
Favourites: Naruto, Haganai, Death Note, So Cute it Hurts!!, Owari no Seraph
Spiel(e)
Pokemon, Naruto Ultimate Ninja Storm 3, Project Diva f 2nd, Dragon Ball FighterZ, DN: Poisoned, Dragon Ball Legends
MOE Punkt(e)
glasses, odd eyes, messy/interesting hair, smug+cocky attitude, manipulative behaviour
Musik
VOCALOID, Pokemon OSTs, the freaking Naruto soundtrack shkshk