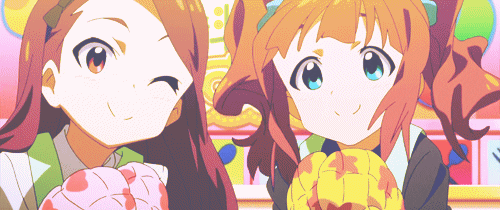 hello everyone!! im here today to ask another question of you all (ノ´ヮ`)ノ*: ・゚

(first, some context... i am a very emotional person!! many people think im strange but im really just over emotional. for example, i cry when i see dogs because i love them so much. it's quite embarrassing. i just wanted to give a reason to my reactions that im about to list in case most people think it's weird ;;)

picture/1674554...
so it's no secret after looking at part of my collection thats completely dedicated to a single character that i am a huge fan of madoka kaname from madoka magica. she's one of my favorite characters ever and i love her to death!! although my collection is in no way big, i hope to collect a ton of merch for her one day ;w;

i fear i've gone too deep into this hobby though...sometimes i'll stare at ITEM #78404 for a little bit and ill start tearing up because it's just such a happy little figure! she just looks like she's ready to go off on a journey with her friends and save people...and i love her pose, it looks like she's skipping happily through life...and her face is just so happy!! it looks like the face of a real angel...whoa, i got a little crazy. sorry, i just love madoka to death!! she's definitely one of my fave characters ever. (´。• ω •。`)

but getting back on topic...crying over a figure?!?!




so, i wanted to ask you guys, has a figure ever evoked a certain emotion in you?

for example, ITEM #107539 always makes me feel like my breathing has been cut short, probably because it's so breath-taking! whenever i look at this figure i always have to do double-takes of it because i just can't get over how pretty it is ♥__♥

then we have ITEM #287683 which always makes me feel really inadequate or something ☆o(><;)○ saber looks like she's saying "oh, it's you? this will be easy" or "you're no match for me", or something cool along those lines (´• ω •`)

even something as small as ITEM #47625 makes me want to cry tears of happiness! suika looks so adorable here. it's like she's welcoming you back saying "everything will be alright!! don't worry! just smile!"

so yeah! i hope im not alone in getting all emotional and worked up looking at figures otherwise this entry will be really embarrassing (⁄ ⁄•⁄ω⁄•⁄ ⁄) i look forward to hearing from you guys!! see you later!!